Travel Report Santa Barbara
Discover our Highlights in Santa Barbara
HOTELS:
In Santa Barbara, as in the rest of America, there is a wide selection of hotels and accommodations in all price ranges. But only a few have such a great location as the Hilton Santa Barbara Beachfront Resort.
It's separated from the beach only by the main road and, as the name suggests, is part of the Hilton group. It's best to ask for a room on the upper floor and not directly out to the street.
Alternatively, the Courtyard Santa Barbara Downtown, which belongs to the Marriott Group and offers its standard. However, this is really in the middle of downtown.
RESTAURANTS:
Henry's Beach Boat. If the weather is nice, you should definitely make a detour to Henry's Beach Boat House, which is located right on the beach in a secluded bay. During the day you have a great view of the sea and the beach and the food is very tasty. It's best to reserve a table!
Where is Santa Barbara located and what might a California round trip including Santa Barbara look like?
Santa Barbara is located directly on the famous Route 1 between San Francisco and Los Angeles, closer to Los Angeles. As a starting point for a trip it is therefore rather unsuitable, but an excellent stopover for 2-3 days. How a round trip with 14 days can look like, on which one does not spend the whole time in the car, we have shown here as an example.
We start in Santa Monica, from where you can also visit Los Angeles. Then on to Santa Barbara. From there to Palm Springs and Anza Borrego State Park and back to Santa Monica. A very relaxed tour. Also check out our travel recommendations for the other cities on the tour.
Round Trip Proposal:
1.Day: Munich -> Los Angeles -> Santa Monica (Le Merigot by Marriott)
2./3. Day: Santa Monica
4.Day: Santa Barbara (Hilton Santa Barbara Beachfront Resort)​
5./6.Day: Santa Barbara
7.Day: Santa Barbara -> Palm Springs (Renaissance Hotel Palm Springs)
8.-11.Day: Palm Springs
12.Day: Palm Springs -> Santa Monica (Le Merigot by Marriott)
13.Day: Santa Monica
14.Day: Santa Monica -> Munich
A short video with the highlights of the proposed 14 days tour, including Santa Barbara
What to remember when traveling to Santa Barbara:
Local currency: US dollar. If possible, take small USD bills with you for tips. Money can be withdrawn without problems at any ATM. Otherwise, credit card payments work everywhere without problems.
Vaccinations: Coming from Germany no vaccinations are required. However, the standard vaccinations are recommended, see suggestions from the Foreign Office.
Luggage: The photo equipment should definitely be taken on board, therefore pay attention to cabin luggage dimensions (!) Otherwise any kind of suitcase or bag will do.
Clothing: California is quite similar to the German climate, although it is always a few degrees warmer than in Germany and at least on the coast the thermometer rarely falls below 12 degrees Celsius. In the evening and in winter it can be fresh and windy, you should be prepared for that.
Visa: As a German citizen you do not need a visa, but the ESTA, which should be applied for at least 72 hours before departure (!).
Driver's license: Normally, the German driver's license is sufficient in the USA. If you want to be on the safe side, it is recommended that you also have an international driver's license.
Credit cards:
In America you pay almost everything with a credit card and who wants to rent a car needs one anyway.
Do I need a rental car for Santa Barbara? Can I drive myself?
Yes, definitely, because somehow you have to get to Santa Barbara and the easiest way is by car. Most stores and restaurants are within walking distance, but since most people don't just want to stay in Santa Barbara, we definitely recommend a rental car.
We almost always book with Check24. The price-performance ratio is hard to beat. When comparing ALWAYS pay attention to the booked category (the ACRISS code)!
Santa Barbara is ideal for biking, walking or jogging
From the Hilton Hotel you can walk to downtown in 10 minutes and even faster to the beautiful wide sandy beach of Santa Barbara. The best thing to do is to rent a bike, which is available for free at the Hilton, and explore the city.
What is there to do in Santa Barbara?
There are plenty of activities besides jogging, walking and exploring the enchanting little downtown. See for yourself on Get your Guide.
Whether day or night, the Santa Barbara Pier is one of Santa Barbara's unmissable highlights. Dreamlike sunsets and an unforgettable view of the Santa Barbara skyline cast a spell over every visitor. The pier is even passable for cars and offers a large parking lot. It is easy to underestimate how big the pier really is.
Santa Barbara actually has a small city center. A kind of pedestrian zone with countless small and large restaurants, stores and even a small mall.
The Superior Court of California
In an old Spanish looking building, is the Superior Court of California, which you should definitely check out. a really nice building and very well maintained.
Santa Barbara is always worth a visit and a good stopover for any kind of California round trip. Especially if you want to drive the famous Route 1 from San Francisco to Los Angeles, it is the perfect place to get some rest and relaxation.
Order calendars from our photo tours?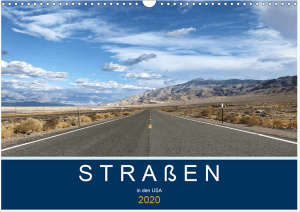 starting at 18,90€, Sizes A2-A5
What photography equipment should you bring for Santa Barbara?
The photo equipment we took to Santa Barbara is listed below. In addition, you have the possibility to order the used photo equipment directly via our Photo-Shop and to request further technical details. There you can also find a lot of extras.
Lenses:
Nikon 70-200mm f/4
Tamron 24-70mm f/2.8 G2
Rucksack / Trolley:
Lowepro Flipside 400 AW II