ROBERT S T Y P P A - PHOTOGRAPHY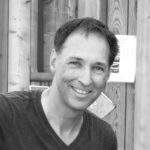 On ROBERT STYPPA – PHOTOGRAPHY you will find fascinating photos and inspiring travel reports especially for wildlife and nature photographers. For those who want to prepare for upcoming photo trips, there is a variety of travel reports. Here you will find valuable tips on the destinations visited, travel preparations, the right photo equipment and of course selected photo spots and accommodations. All information is first hand, as we have done all the trips ourselves and thus pass on our experience. Furthermore, you have the possibility to order pictures, calendars, posters and much more directly online in one of our partner stores. For those who can not easily remember our name, you can also use ABOUTPHOTOTRAVEL to look for us.
We designed a variety of calendars from our travel destinations and the wildlife we have seen and captured, which you can directly order.
We work with Calvendo, but also Amazon has large parts of our product-portfolio on offer.
If you feel like ordering a poster canvas on acrylic, aludibond or just normal, this is also possible.
We offer our works through "Art Heroes", which shine with really great and convincing offers and service
If you want to order / buy our pictures in any format, you can have a look at our microstock platforms, were we offer many of them, for instance on:
If you want to support ROBERT STYPPA – PHOTOGRAPHY in general and thus also "help" this site, then simply order through our site or click on the offered links before you book your trip. This doesn't cost you anything extra, but it helps us a lot, as well as the organizations we support. We donate a large portion of the proceeds from this site directly to animal welfare organizations so that future generations can enjoy wildlife and national parks around the globe. Thank you in advance!