Travel Report Los Angeles
In the following travel report Los Angeles you will find hotel and restaurant suggestions, the best attractions and highlights in and around Los Angeles, including Walk of Fame, Hollywood Sign, Studios, Melrose and much more. In addition, a suggestion for a round trip itinerary and generally important tips for a trip to the USA.
For over 30 years, the "Spider" has been the landmark of LAX. Today, it no longer looks so empty around it. Everything is built up. But after a few years of being closed, the Spider is now reopening as an attraction.
In Los Angeles you have a variety of hotels and motels to choose from. There is something for every budget. It really just depends on where you want to stay.
Low Budget directly in West Hollywood:
Quality Inn Near Hollywood walk. Simple category, clean rooms and from here you can walk to the Walk of Fame, Chinese Theatre and much more. In the evening, unfortunately, not necessarily the best and safest area. Parking available at the hotel
Upper category (middle class) Sunset Boulevard:
Mondrian Hotel on Sunset Boulevard. Mega view over Los Angeles, ideal starting point for activities, many good restaurants, like Katana (across the street) or Mel's Diner are within easy reach. Also many upscale boutiques are nearby. Pool with club atmosphere.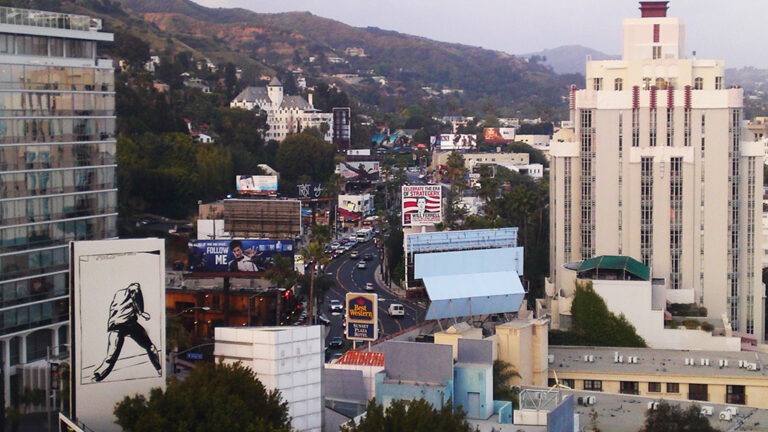 Luxury class near Beverly Hills:
SLS Hotel, A luxury collection, near La Brea Avenue. Top hotel, good rooms, you can't go wrong.
Beverly Wilshire Hotel, A
Four Seasons Hotel, right on Rodeo Drive, sleep once, like Pretty Women
Avalon Hotel Beverly Hills, small chic boutique hotel with good location for all activities.
For restaurants, we can only say this much: there is something for everyone. The city has such a large selection and unfortunately also a high rate of change, which is why we only mention our classics here, which have been around for decades and will certainly continue to be around.
Jones Hollywood. 7205 Santa Monica Boulevard West Hollywood, CA 90046, delicious breakfast in a hip atmosphere, but they have good food all day. We were there most mornings.
Il Fornalo (Italian), Near Rodeo Drive, you might see a star or starlet here if you're lucky.
Pink's Hot Dog. An institution in Los Angeles and an absolute experience, if it weren't for the endless queues. 709 N La Brea Ave,
Mel's Drive Inn on Sunset Boulevard, (burgers and actually everything else). Also a Los Angeles institution and this is where they get the real 60's America feeliing. A real, authentic diner.
Katana, (Japanese) across from the Mondrian Hotel, with live cooking.Expensive, but worth every penny. In any case, book in advance.
Ramen Nagi, in the Westfiled Century City Mall, very tasty, all kinds of frames, casual atmosphere, maybe a little noisy.
Attractions West Hollywoood
West Hollywood in Los Angeles is probably the district with the highest density of tourists and at the same time one of the not so nice corners of Los Angeles. If you haven't been there yet, you should visit the Chinese Theater, where the Oscars are regularly held and where you can admire the Walk of Fame (the stars on the sidewalk) as well as the hand and footprints of the stars.
If Los Angeles stands for anything, it's Hollywood and its film industry. Around this, the studios have developed another source of income. All the major studios, such as Warner, Paramount, Universal, etc., now offer studio tours. From the possibility of real productions to be there live, so to speak, to Disney World and fun experience, everything is offered. You should inform yourself beforehand and pick the right one for you. There are exact entrance times assigned at which one should be there and this reduces the waiting time considerably and increases the fun factor.
Graffiti Wall's of Instagram - Melrose Avenue
Where can I find the famous graffiti on Melrose Avenue?
Los Angles is known for its thriving art scene. New artistic murals are popping up all over the city, from Paul Smith's famous "Pink Wall" to Collette Miller's global "Angel Wings."
On Melrose Avenue, more than 6 of the famous walls are within walking distance of each other. The "Melrose Avenue Walls" are perfect for anyone looking to spice up their Instagram feed. But please don't be disappointed. With few exceptions, the images come and go from one year to the next.
Lanterns of the Los Angeles County Museum of Art
Another art installation that has become one of Los Angeles' most recognizable landmarks are the lanterns in front of the Los Angeles County Museum of Art (LACMA). The museum itself probably has only a fraction of the visitors who linger by the lanterns
Rodeo Drive is probably the most famous shopping street in Los Angeles. Here are all brands of rank and name represented and the Hollywood celebrities are often in the surrounding restaurants for lunch. Luxury is capitalized here and if you just walk past the stores from top to bottom, you understand it very quickly.
Shopping Center The Grove
The Grove is an outdoor shopping center in the middle of Los Angeles and definitely worth a visit because it is so beautiful. The shopping offer is rather limited, but if you go there at noon, you can also go to the market and eat at one of the food stalls. If you prefer a real shopping center, we recommend the Westfiled Century City Mall.
Look where the beautiful and rich live
In Los Angeles, you can also just "drift" by car. If you want to see how people with a lot of money live, then just drive your car crisscross through Beverly Hills or drive down Sunset Boulevard lengthwise. Likewise Santa Monica Boulevard. A very nice experience. Besides Beverly Hills you can also visit Bell Air.
Griffith's Park, Observatorium and Hollywood Sign
Griffith's Park and its observatory are known to some by James Dean and the movie "For they know not what they do". Others simply like the park. The observatory offers an excellent view of the city of Los Angeles and also of the landmark, the Hollywood sign. So it's ideal for a visit in every way.
Suggested itinerary for a 20 day round trip, including Las Vegas, Yosemite and other national parks
Where is Los Angeles and the other stops along the route? What could a 20 day round trip look like?
Our 20 day round trip starts and ends in Los Angeles and goes first north to the Yosemite National Parl and then on the other side of the mountains to Las Vegas, before it goes back via Palm Springs. We have chosen the following stages:
What you should definitely think about when traveling to the USA:
Local currency: US dollar. If possible, take small USD bills with you for tips. Money can be withdrawn without problems at any ATM. Otherwise, credit card payments work everywhere without problems.
Vaccinations: Coming from Germany no vaccinations are required. However, the standard vaccinations are recommended, see suggestions from the Foreign Office.
Luggage: The photo equipment should definitely be taken on board, therefore pay attention to cabin luggage dimensions (!) Otherwise any kind of suitcase or bag will do.
Clothing: California is quite similar to the German climate, although it is always a few degrees warmer than in Germany and at least on the coast the thermometer rarely falls below 12 degrees Celsius. In the evening and in winter it can be fresh and windy, you should be prepared for that.
Visa: As a German citizen you do not need a visa, but the ESTA, which should be applied for at least 72 hours before departure (!).
Driver's license: Normally, the German driver's license is sufficient in the USA. If you want to be on the safe side, it is recommended that you also have an international driver's license.
Credit cards:
In America you pay almost everything with a credit card and who wants to rent a car needs one anyway.
Do I need a rental car for Los Angeles? Can I drive myself?
Yes, definitely, because somehow you have to get from A to B in Los Angeles and the best way to do that is by car. We almost always book with Check24. The price-performance ratio is hard to beat. When comparing ALWAYS pay attention to the booked category (the ACRISS code)!
Los Angeles is the ideal starting point for a round trip through the USA, but also has a lot to offer itself. We usually plan 3-4 days for L.A., at the beginning and at the end of the trip 2-3 days each. That is usually enough for us. We usually stay in Santa Monica (see other travel report) and gladly accept the 30min drive to Melrose Avenue. Los Angeles should be included in any case in his travel planning.
Order calendars from our photo tours?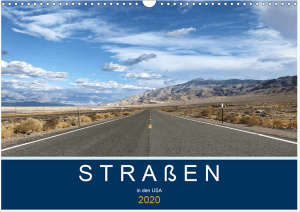 starting  18,90€, Sizes A2-A5
What photography equipment should you take for Los Angeles?
The photo equipment we took to Los Angeles is listed below. In addition, you have the possibility to order the used photo equipment directly via our Photo-Shop and to request further technical details. There you can also find a lot of extras.
Lenses:
Nikon 70-200mm f/4
Tamron 24-70mm f/2.8 G2
Rucksack / Trolley:
Lowepro Flipside 400 AW II